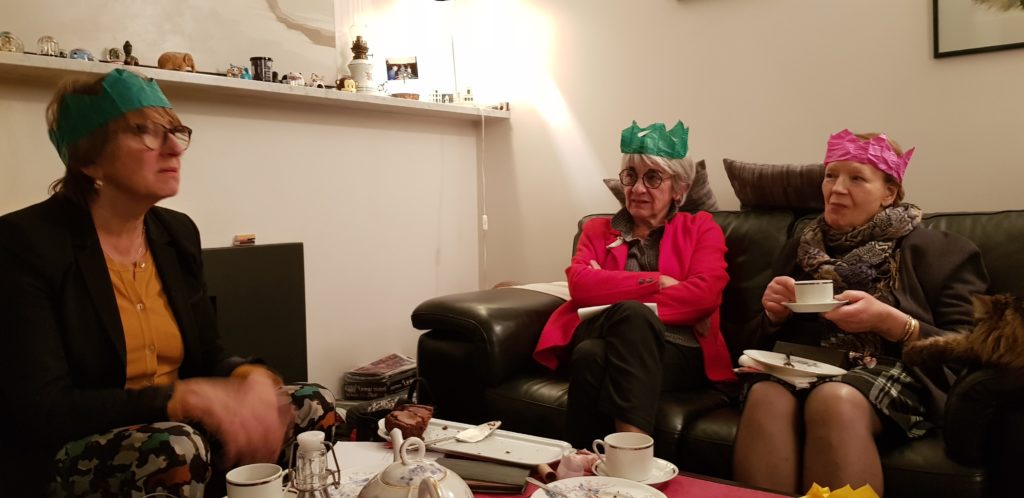 Very happy about this friendly meeting, after a rainy and cold day.
The subject of our discussions: "This is England"
We didn't see all the short films, but we shared a lot of them.
Everybody evokes the films to which she or he has been sensitive. To summarize, we appreciated the social themes chosen and treated by the young people who made these films.
Moments of crisis are well treated and well controlled but "This is the winter" has been variously appreciated.
The role of animals with poor and abandoned children is interesting, sensitive, and touching. "City of children" and "Muzzle"
We very much liked the animated films. Inventive and rhythmic films which require a lot of work.
We also liked feature films, we enjoyed the humor in "The trip" and "The Italian job". "Retour à Howards End" made us also think of "Downton Abbey". A privileged society, living in exceptional, rich and typical palaces and manors. Not everyone saw "Le Troisième Homme".
The animation of the festival was also very good and the shared moments were nice.
The very pleasant moment of tea with a delicious chocolate cake arrived, a tea crowned in the proper sense. ( look at the photos. The king is shooting)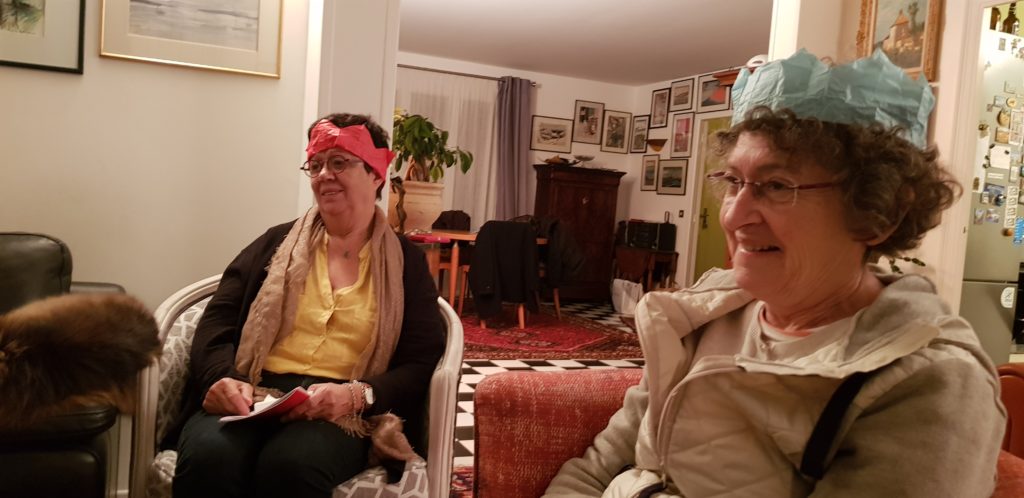 Jacques et Françoise